Saint-Rémi des ballons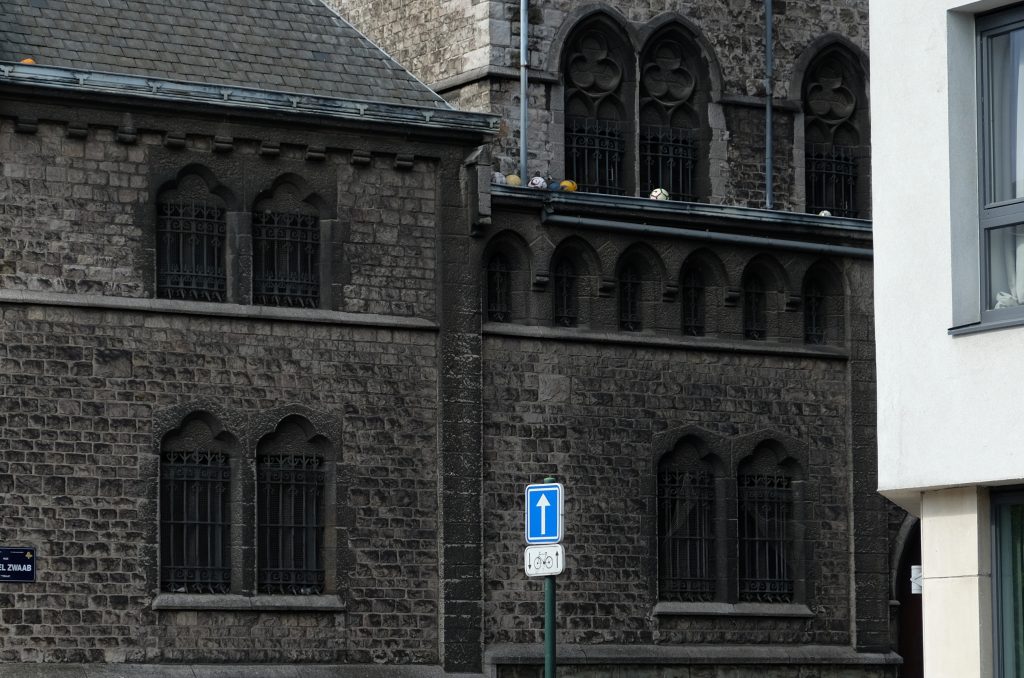 Rue Michel Zwaab straat, Molenbeek 1080
Corner Pierre Victor-Jacobs and Michel Zwaabstraat looking up to the rim of the roof of the church Saint-Rémi.
This row of footballs is expanding slowly. It has intrigued me for some time how come that there is so many in a spot where I pass often and never see any kid play soccer. Although the square behind the church is full with playing children, this seems to be the most unlikely place to 'loose' one's ball on a roof, that is also quite high. I love this trace of activity on an otherwise very grim and gray looking building.
http://www.ebru.be/divers/1080/bruxelles-1080-eglise-saint-remi.html
A neighbor lets me in his apartment to be able to take pictures from a higher viewpoint. The apartment is situated on the second floor, directly opposite the church and the balls are very present in the view on the church. He says that it draws the attention of everyone who comes to visit. He thinks the balls are thrown on intentionally by kids. Why ? hmmm, are they teasing other kids by taking there footballs and kicking them on the roof ? Who knows.