Wood troisieme age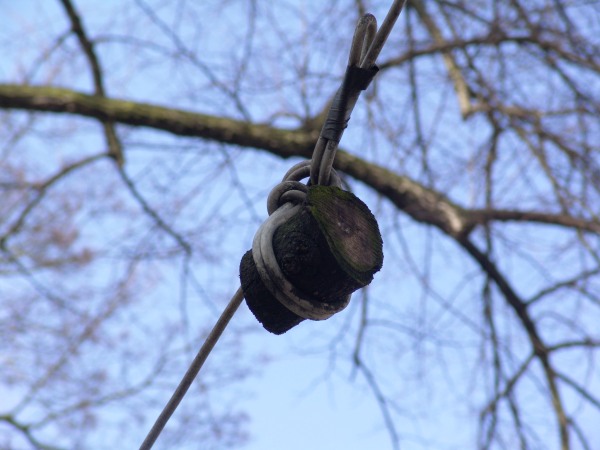 Rue Lambermont
On february 24, 2005 I first spotted this piece of wood hanging over the pavement at Rue Lambermont, near the Belliard straat.
Now, one year later it is still there, holding on, it has just aged a little.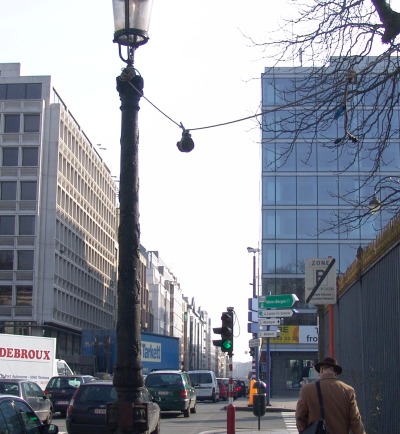 Looking in detail at the electric wire that is tied around the wood it appears this is cable is in use to supply power to the lamp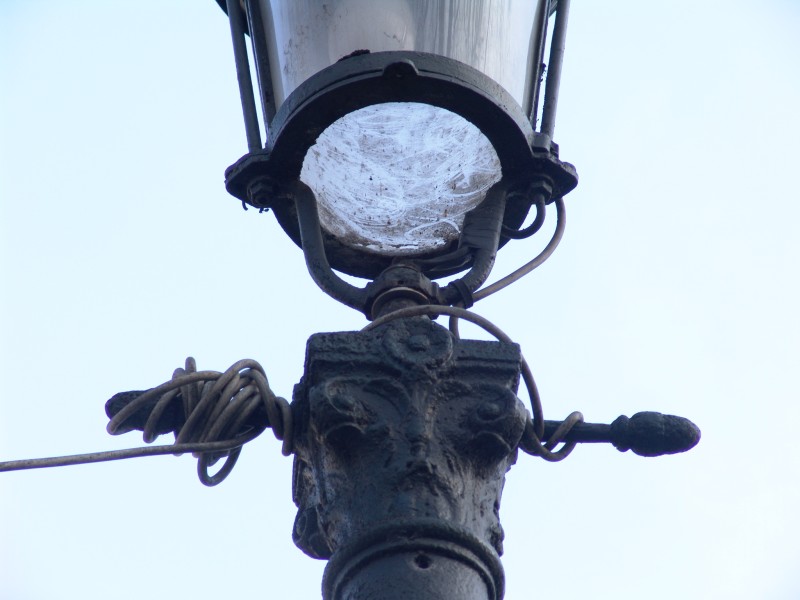 The cable springs from a switchbox,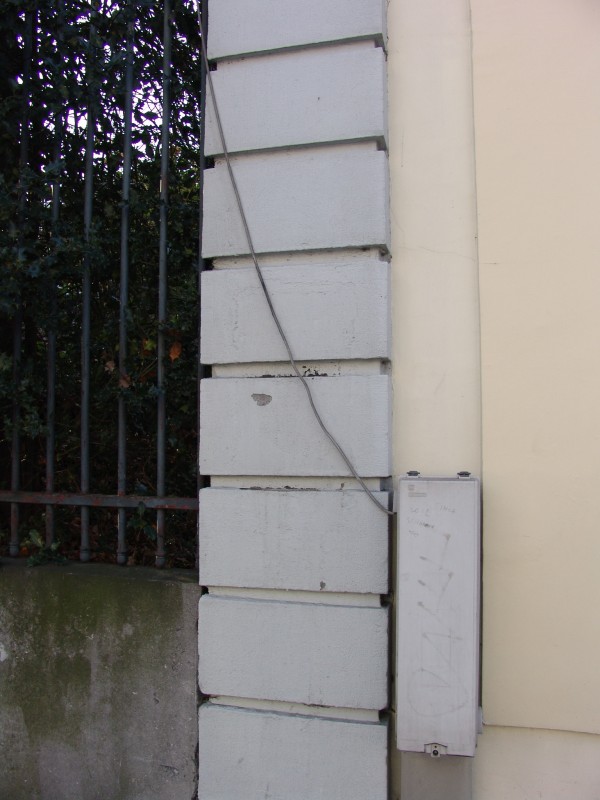 for some reason it is not dug under pavement but directed upwards …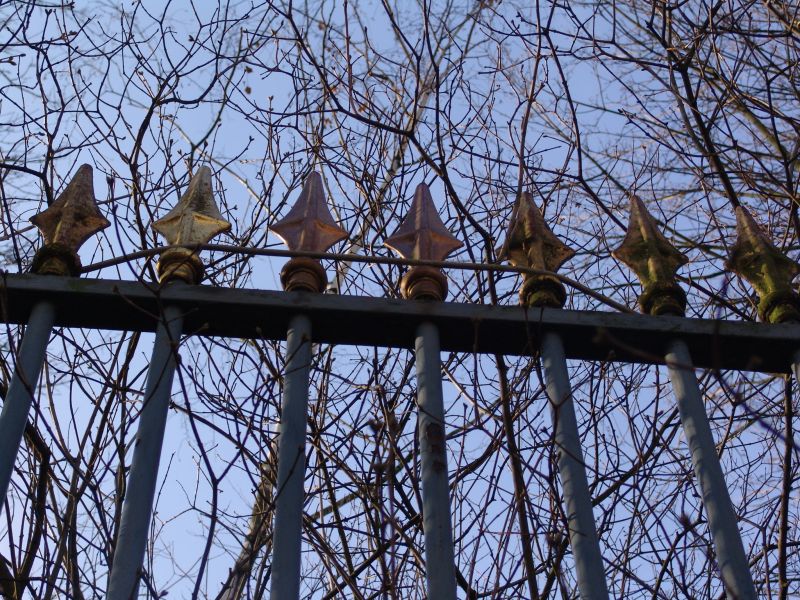 … to the gate of the Palace of Science. Before it encapsulates the woodblock there is another strange knot in the cable;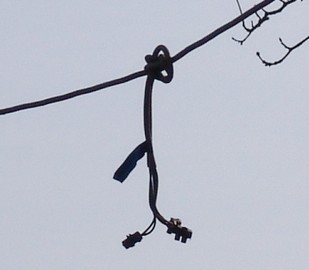 … two electric cross connectors suggest that at some moment electricity must have been tapped from the cable.
I wonder if this still works.
Update july 2018
The cable and attached woodblock are no longer there.