New door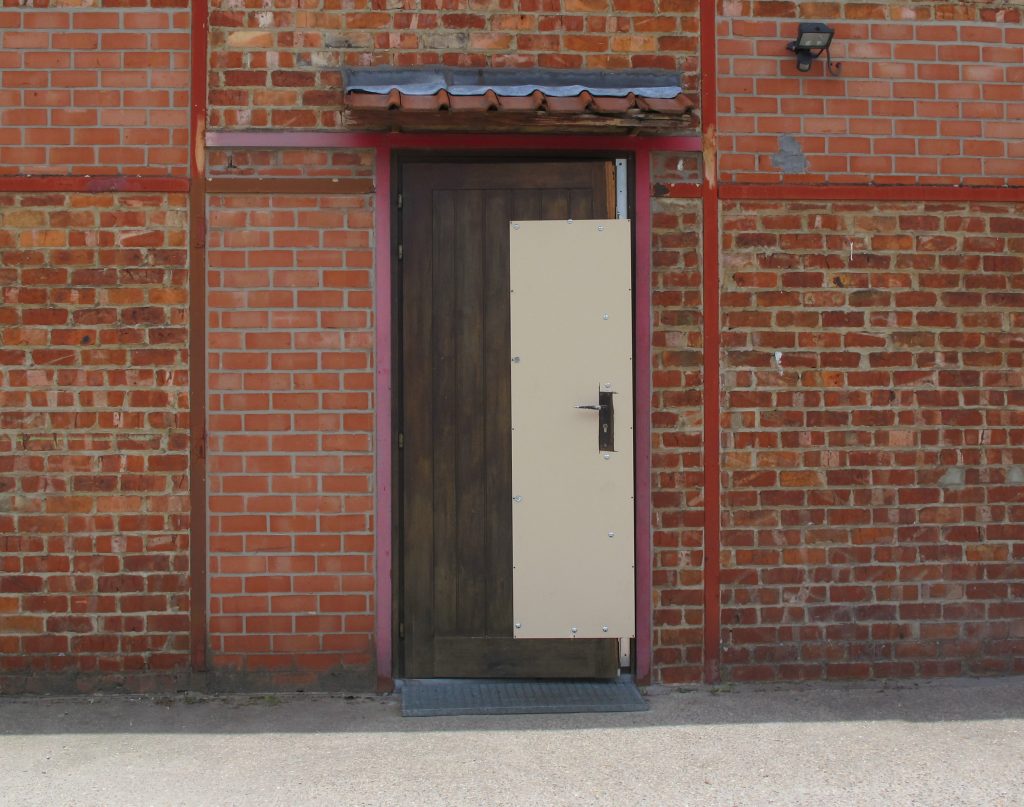 Brocante Oxfam Solidarité – Rue Dubois-Thorn, 105, Molenbeek-Saint-Jean, Bruxelles
Not sure where to start to describe this reparation, but that is exactly what is so exciting about it.
At several moments in time, this door has been constructed and repaired in a non-planned, improvisational manner with materials that were at hand.
I guess that at one moment the door has been forced, and that's hen the white panel was added.
To see this beauty live: Go to Oxfam, next to Beekkant metro station, it is the first door on your right of the main building when you are making your way towards the entree of the shop.